.....Quite a lot apparently........





Why do I constantly punish myself searching for psyche-scarring clown sites??? Here I present you with Saradipaknee, a Christian clown from Tennessee. She's perky and God-fearing and she and her horrible clown ilk offer you many fine services and products including baby clown outfits and gospel message baloons. Enjoy..........


Nothing enlivens your kiddie party more than hiring a fat pedophile clown to float in your pool!!!! Honk Bingo's "special horn", kids!!!!!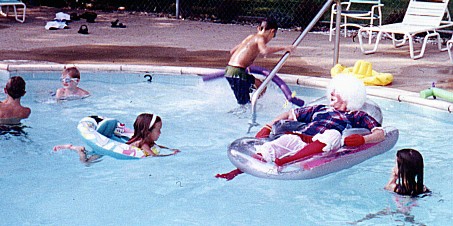 Looking for some special holiday fun for the little ankle-biters??? Well..give 'em an egg hunt journey to terror they will never forget with the Easter clown!!!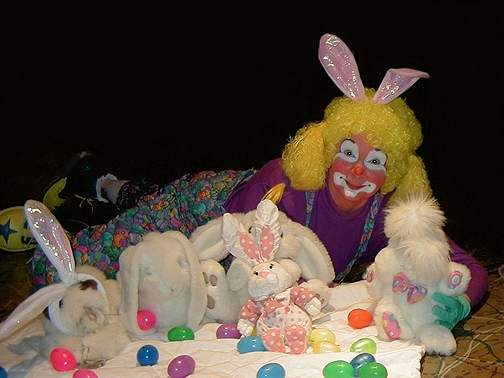 And if you still doubt her "clowning credentials" check this out clown playa-hater!!!!!!!!!
She has clowned in many family restaurants including MacDonalds, Hardees, Lubys, Shoneys, Pizza Hut, Wagners Steak House, and Celebration Station.
....And be sure to check out: HICKORY'S CLOWN ALLEY
where well-meaning clowns offer advice on how to quell the howls of petrified pubescents. 'Course it doesn't really help when one clown starts off his advice with..."I often bring a rope..."